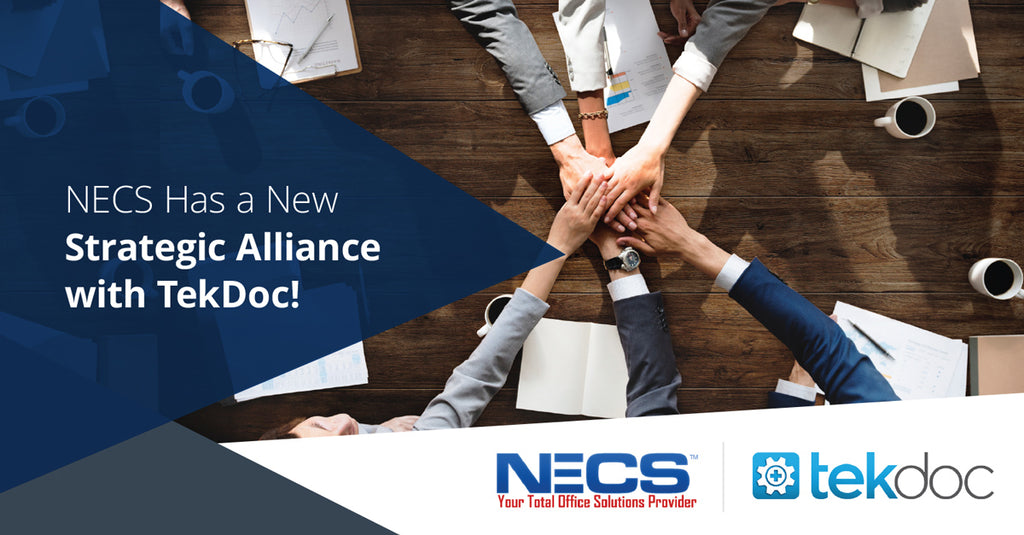 NECS and TekDoc Strategic Alliance Announcement
April 25, 2023 | NECS
A new team has joined our strategic alliances! NECS is happy to welcome TekDoc, who believes like us in putting clients first. Aligning ourselves with dedicated teams like TekDoc helps us provide greater service to each of our clients.
 
Who Is TekDoc?
TekDoc is an IT services team who is dedicated to providing regular technology monitoring and maintenance, as well as unlimited support to their customers. Their team is made up of professional IT experts who are committed to offering the best service they can. TekDoc's core values are rooted in their origination as a personable and friendly team that sought to assist family, friends, friends-of-friends, and small businesses. From there, they have become a reliable provider of IT services with a team that quickly solves network, security, software and other tech related issues for a variety of clients.


What Our Strategic Alliance Means for You:
Welcoming new teams as strategic alliances helps us to expand our fount of knowledge. NECS is looking forward to working together with TekDoc, who have shown that they're both knowledgeable and dedicated providers of IT services. They continue to keep their clients' data safe and networks operating smoothly. In celebration of our new partnership, TekDoc would be happy to provide you with an assessment of your IT needs. 

If you have questions about our new strategic alliance and how it benefits you as a customer, please

contact us

today.