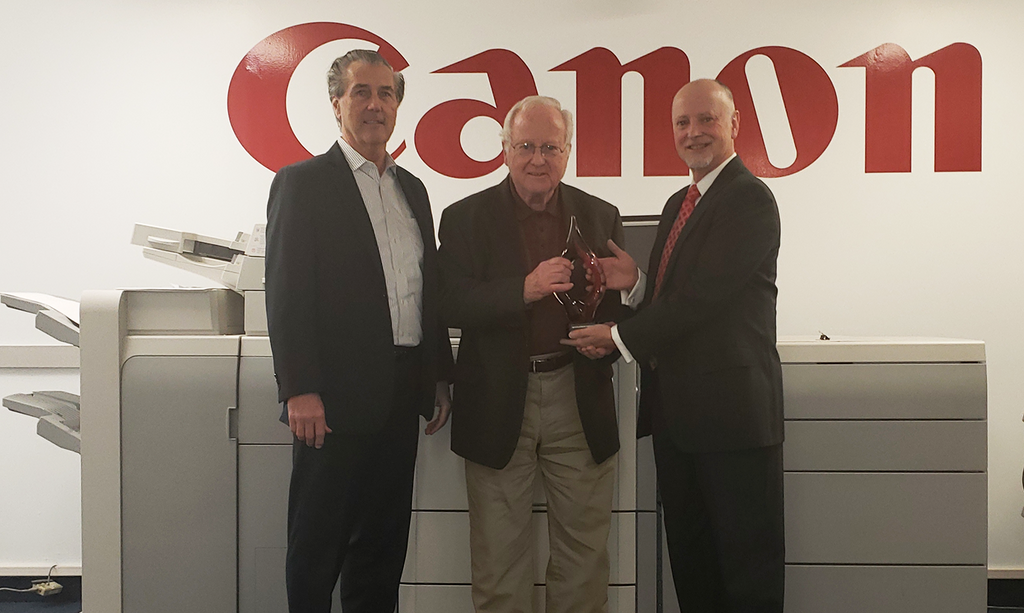 NECS Earns Prestigious 2019 Platinum Partner Award from Canon Financial Services
February 12, 2020 | NECS
Canon's Platinum Partner Award is reserved for its top dealer partners who demonstrate leadership, dedication, business and support of Canon Financial Services.
From Canon:
"As a 2019 Platinum Partner, we want to thank you for your leadership and dedication to Canon and Canon Financial over the past year.
Your feedback and encouragement have helped us to consistently improve the quality of our programs and services.
Thank you again for your business and your continued support of Canon Financial Services. You have our promise that we will continue to pursue excellence and work hard to keep earning your business and trust.
Sincerely,
Yoshinori 'Josh' Shimono and Dominic Janney"