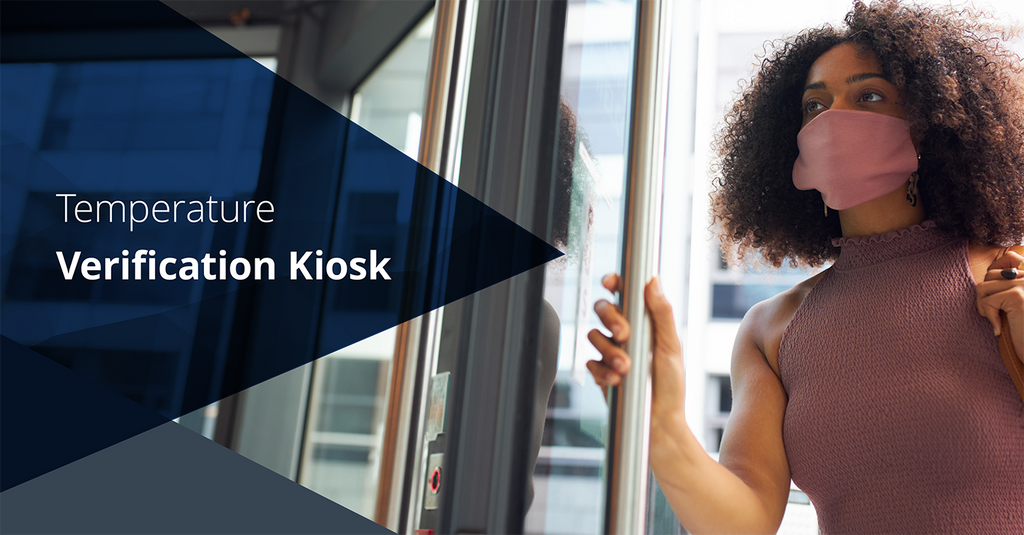 The Top 3 Benefits of a Self-Screening Kiosk
October 19, 2020 | NECS
By now, you've probably seen a temperature screening kiosk in a business or two—what were your initial thoughts? Did it seem like an effective and safe solution? Companies all over the globe are turning to technology to help protect their employees and guests during this unprecedented time, and self-screening kiosks are at the forefront of this movement.
Here are the top 3 benefits of a self-screening kiosk.
1. It's contactless. 
Unlike checking in with a receptionist or doorman, you do not need to interact with another person when you use a kiosk for access verification. This also eliminates the need for someone to distribute and maintain symptom surveys and records. While there is no need to physically touch the stand, an antimicrobial powder coat finish can be applied to the base of the unit to further prevent the spread of germs.
2. It's quick and non-invasive.
A screening kiosk can be programmed to facially recognize up to 30,000 people with a temperature range of 50°F ~107.6°F and an accuracy of ≤ ± 0.9°F. Simply walk up to the stand, align your head with the outline on the screen, and your result will be generated in a matter of seconds. If the temperature reading is above the designated threshold, the kiosk can be programmed to sound an alarm.
3. It tightens the security of your office. 
Once you have created user profiles for your team, you can also program the kiosk to sound an alarm when someone without access attempts to enter the building. This helps prevent unnecessary traffic and reduces the risk of potential spread via unauthorized individuals.
Self-screening kiosks come in both freestanding and countertop configurations. We have both options in-stock and ready to go! Let us help you protect your team this fall.
Contact us today to learn more.