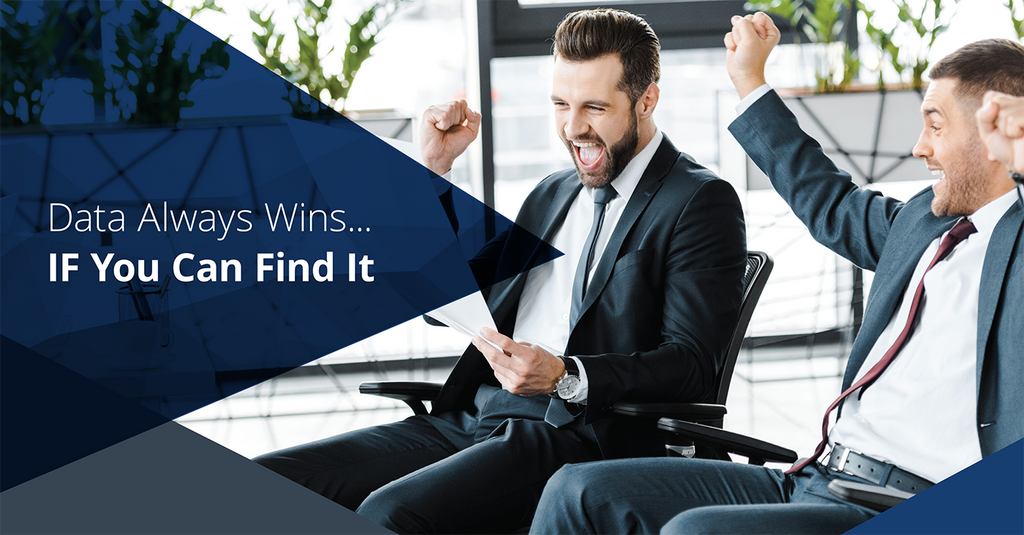 How to Effectively (and Efficiently) Store Business Data
November 01, 2019 | NECS
As a company, one of your biggest assets is your data. You may have the best in your industry and that gives you a real advantage over your competitors. But if your data isn't actionable, you might as well not have it, and you definitely shouldn't be paying for its storage.
So, where do you store highly valuable insights? In your email? On servers or hard drives? In filing cabinets?? If you're like most, you use a combination. Here's why that's the worst thing you could be doing.
#1 Your employees don't know where to look.
If there isn't a system in place designating what files go where, how many places do they have to check before they find what they're looking for? Are they successful 100% of the time? You then run the risk of them involving other employees and there's still no guarantee of successful retrieval.
#2 No one knows how to properly store information.
If we take a step back, when the data was stored, what if it fit in multiple designations? Would your employee then store it in one or both locations? If it was then updated, would it get updated in both spots? You can see how that could lead to misinformation and ill-informed business decisions.
#3 You aren't evenly protected across-the-board.
The level of security available for email, servers, hard drives, and filing cabinets varies, and you're only as strong as your weakest link. It is estimated that every day, 780,000 records are compromised (McAfee 2018). That's over 284 million per year! When data security is not unified, your vulnerabilities are exposed to cybercrime and, in the case of physical storage, disaster like a burglary, flood, or fire.
Your current system is ineffective. 
You need data. Your employees, old and new, need access to previous work for general information, cross-referencing, historical analysis, and more. Relying solely on manual processes will only result in untraceable files, document versioning errors, and weak security. So, how do you fix a combination storage method? You unify it.
With a solution like Scanoptics easy.forward™, processing data is quick, accurate, and most importantly, searchable. It securely captures, validates, and categorizes your data into indexes with automated compliance settings. Employees can then print, email, download, export, and import directly into your content management system as permissions allow.
Need help with data storage? Contact an NECS expert today.