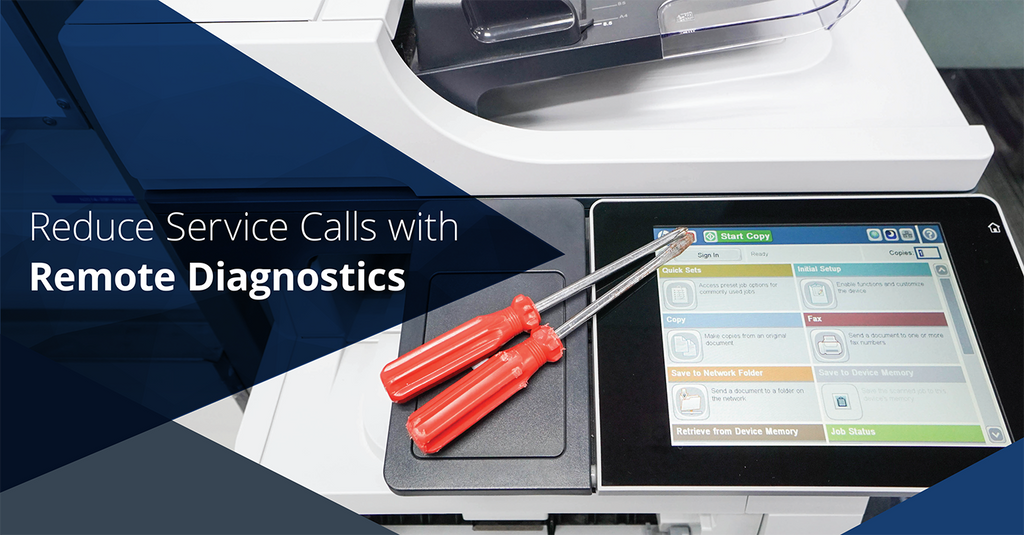 How to Maximize Uptime on Office Printers & MFPs
November 14, 2019 | NECS
How do you know there's something wrong with an office copier? Your employees try to use it and it doesn't work? Hindsight is 20/20. Now your course of action is:
Call a service provider

Wait for a tech to show up

Wait for the problem to be uncovered

Wait for it to be fixed

Wait longer if parts are needed
It's a lot of waiting, and problems can be misdiagnosed resulting in more downtime and an additional service call. Repeat list.
Documents that still get printed today are important. Your employees need the print button, whether on the device or their computer, to work the first time, every time. So, how do you maximize uptime on office copiers?
You use remote diagnostics.
Remote diagnostics help your printers work in the way they were intended to. They also dramatically reduce your service costs and make employees happy. How? Let's look at HP's Smart Device Services (SDS) as an example.
SDS uses AI to continuously monitor your printers, diagnose any possible issues and fix them—before they become a problem for your employees. Since SDS monitors millions of printers every day, in real-time, NECS taps into this knowledge base to keep your printers up and running.
We can't eliminate all service calls, but we can reduce them significantly, which keeps you from having to manage around printer downtime.
If you're ready to service less, contact an NECS expert for more information on remote diagnostics.