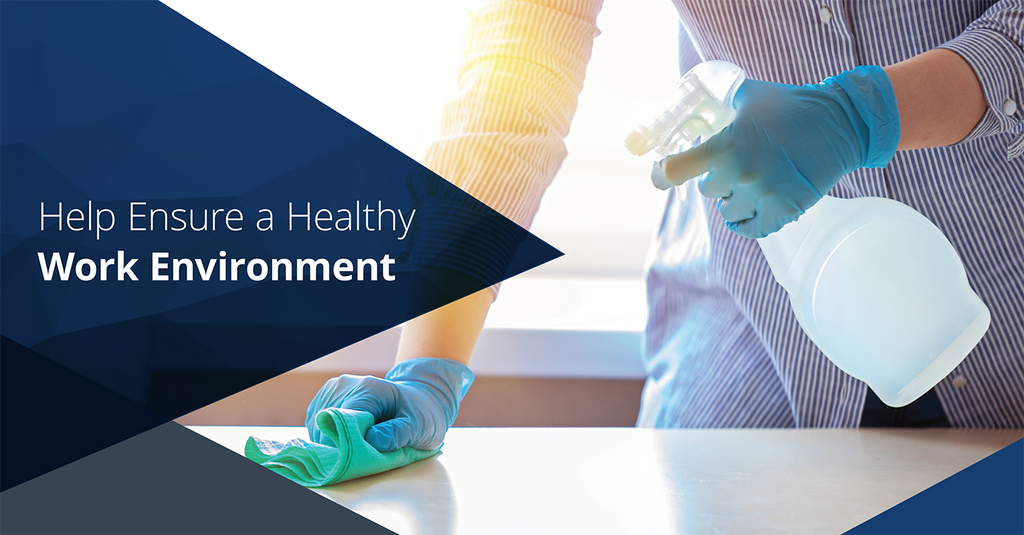 How to Properly Clean Office Equipment Without Damages
April 16, 2020 | NECS
For essential businesses, shared office equipment is a real health concern right now as the surfaces of these machines are high-touch and frequently used. Hand sanitizer or disinfectant wipes beside the copier does not ensure a healthy work environment, and improper use of either of these can leave your employees vulnerable to the virus and/or permanently damage your equipment.
We want to help you and your business get through this difficult time. Here's what you need to properly sanitize office equipment:
Disposable latex gloves

A disinfectant that is 70% isopropyl alcohol and 30% water

Microfiber cloths (2)

Glass cleaner
We recommend completing this sanitization process at least once a day. 
To begin, put on the disposable gloves.

Now, turn off the device and disconnect it from its power source and any external equipment.

Moisten a clean microfiber cloth with the recommended disinfectant and gently wipe down all surfaces. Do not spray directly on the machine and do not allow the moisture to drip. 

Tip: Start with the display or control panel (if applicable) and wipe in one direction from top to bottom. 
Ensure all surfaces have dried before powering on again.

To remove streaks from glass, use glass cleaner and a clean microfiber cloth.

Dispose of gloves and wash your hands.
Following these steps will help to ensure a healthy work environment and functioning equipment. On behalf of the entire NECS team, we want to say thank you to all essential businesses that are helping our communities. We deeply appreciate the work you do, and if there is anything we can do to help support it, please contact us today.
For additional information about COVID-19, please visit the Centers for Disease Control and Prevention at cdc.gov.