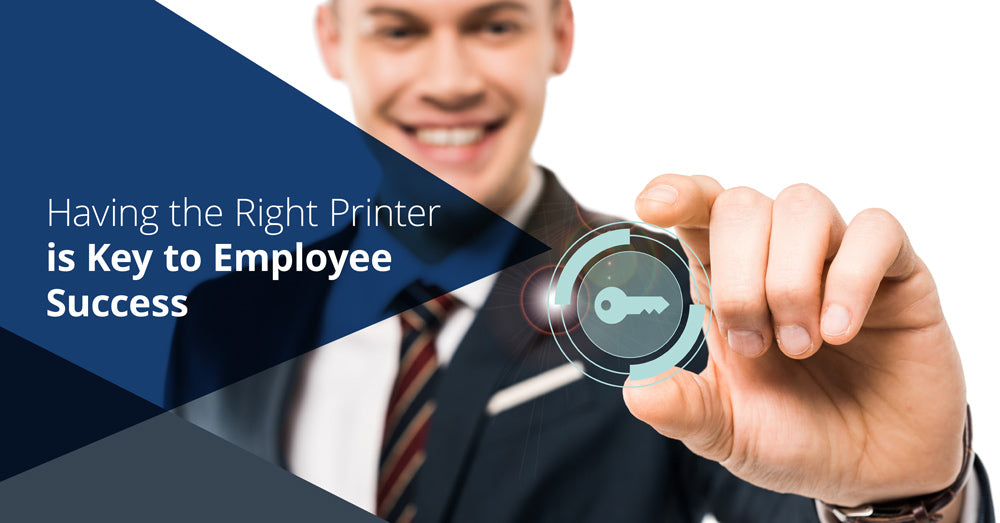 Technology Awards Prove Reliability
May 19, 2022 | NECS
Canon has proven once again that they're a leader in the global imaging technology industry as they received eight BLI awards for 2022 (Canon). Awards, their reputability and the intent behind them, are valuable to customers looking to make future purchases.
Every time a customer buys a technology product, they're putting their faith in a brand. They're trusting that the devices will have undergone meticulous testing, quality-control inspections, and that they're certified as the best out there. Customers want a product that's going to last (rightfully so!) Awarding products based on a set list of standards demonstrates the ongoing process of verifying quality, reliability, and durability.
It's important to know where these awards are coming from, what they mean, and which companies rank highest. Every piece of information a customer like you can find about a product before making a purchase is important. It can save you time, money, and improve the confidence you have in your recent technology purchases.
Keypoint Intelligence and the Buyers Lab Awards
One of the largest imaging technology research labs is Keypoint Intelligence. With labs located in the U.S and the United Kingdom, Keypoint Intelligence aims to put imaging devices through rigorous testing to ensure quality. Their lab is known as being an unbiased and reliable source of information, and they're a globally recognized brand.    
For over 60 years, Keypoint Intelligence has been trusted by clients of the imaging technology channel. People rely on them for their hands-on-testing, the lab data they produce, and the detailed research they perform.
Over the years, they've updated and expanded upon their standards and research methods to keep up with the "rapidly changing markets" (Keypoint Intelligence).
As of now, Keypoint Intelligence currently tests "A3 and A4 devices, scanners, as well as production and wide format hardware from all major manufacturers" (Keypoint Intelligence).
Imaging technologies have their own specific awards bestowed on them by Keypoint Intelligence. These awards are known as the Buyers Lab (a.k.a BLI) Awards, and they're renowned across the imaging channel. 
There are three main categories for the BLI awards:
Pacesetter Awards:
Questionnaires, interviews, and proprietary rating scales are used to determine winners.
Awarded to imaging OEMs who've shown "market leadership."
Pick Awards
Rigorous tests are performed to determine the most durable devices.
Products that pass earn the Highly Recommended or Recommended Seal and a Certificate of Reliability.
Line of The Year Awards:
Awarded to the company with the broadest range of hardware and software.
Products perform above average throughout the testing process.
Factors such as ease of use, features, and the value are all considered.
The most prestigious award Keypoint Intelligence offers.
With their thorough lab testing, Keypoint Intelligence specifies which brands are worth notice. 
One of the most trusted, reliable, and top-quality printer brands out there is Canon.
Having received eight awards for 2022, including the coveted BLI 2022 A3 Line of The Year award, Canon has demonstrated without a doubt that their MFP printers are some of the best out there.
Canon: Award-Winning Global Leaders
Keypoint Intelligence announced the winners of their BLI Awards for the 2022 year, with Canon taking home eight total awards. This included the prestigious BLI 2022-2024 Most Reliable A3 Brand Award (Canon). To be named the recipient of this award, twenty-three Canon A3 MFPs underwent reliability and usage testing from 2017-2021. During that five-year term of testing, there were only six misfeeds out of 4.45 million pages produced (PRNewsWire).
Canon also won the BLI 2022 A3 Line of The Year award for the fifth time in the last seven years (Canon). The Line of The Year award is one of the most esteemed awards that Canon could win, with Keypoint Intelligence's lab testing being so careful and detail oriented. After much testing, with six Canon imageRUNNER ADVANCE DX devices being closely scrutinized, Keypoint Intelligence determined Canon was the winner. Following more than one million impressions, there wasn't even one single misfeed (Canon). An impressive feat that demonstrates just how reliable Canon's imageRUNNER ADVANCE DX series printers are.
As global leaders in the imaging industry, Canon has dedicated themselves to providing customers with reliable and efficient office technology. Reliability is still among one of the top considerations for businesses as they aim to optimize their output and maximize employee productivity. With eight awards in 2022 alone under their belt, Canon has demonstrated their continued dedication to creating excellent devices.
Canon's award for BLI A3 Line of The Year is a testament to their commitment to meeting customer needs, so says Shinchi Yoshida, the Vice President and General Manager of Canon U.S.A. Inc., as it is an "important recognition of our efforts to enable continuous and dependable workflow" (Cannata Report).
As dedicated experts in the imaging industry, we at NECS are determined to recommend only top-quality products to our customers. Your team deserves the best that print has to offer. Canon, as highlighted by their numerous award-winning devices, have proven that they offer some of the greatest technology on the market today.
Our Recommended Canon Printers
We always like to hear that you, our customer, is getting the most out of your device. To forge strong bonds built on trust between us is of the utmost importance to all employees at NECS. That's why we feature products that we believe will bring the most ease and productivity to you and your team.
After thoughtful research, we've selected three printers that we believe will enhance the workflow in your office.
ImageRUNNER ADVANCE DX C3835i 
The ImageRUNNER ADVANCE DX models have received several BLI awards. They're known for their quick print speeds and their workflow efficiency. With color print speeds of up to 35 ppm, and advanced features such as cloud capabilities, smartphone-like touchscreens, and reliable security, the imageRUNNER ADVANCE DX C3835i is sure to optimize the completion of daily tasks.

ImageRUNNER ADVANCE DX C5850i
As the recipient of the most reliable A3 Brand award (2022-2024) and the Line of the Year award (2022), the imageRUNNER ADVANCE DX C5850i is a top of the line, reliable printer. It's capable of color print speeds of up to 50 ppm, and is known for its "outstanding award-winning reliability, impressive color quality, [and] efficient design" (Canon).
It comes with all the same advanced technology features as those in the imageRUNNER ADVANCE DX series, including cloud capabilities, smartphone-like touchscreens, and reliable security. Its incredible technology will no doubt support your team through all of your printing needs.
ImageRUNNER ADVANCE DX C7770i
The ImageRUNNER ADVANCE DX C7770i comes equipped with all the same top-of-the-line features as the others in this series. It has high print speeds, reaching up to 70 ppm, and can handle the paper output needs of both small and large offices. As with the other imageRUNNER ADVANCE DX devices, the C7770i has fusing technology and low-melting-point toner to minimize power requirements and maximize sustainability. It is ENERGY STAR certified and is rated EPEAT Gold.
All the printers that we've selected to feature are ones that we trust and believe you and your team will benefit from having in your office. But we're not the only ones who stand behind Canon's printers. Pete Emory, the director of Research & Lab Services U.S/Asia at Keypoint Intelligence, said after Canon received their awards that "It is clear that Canon has an A3 MFP for any customer, and it is also clear that users can rely on Canon A3 MFPs to get the job done accurately and efficiently." (Keypoint Intelligence)
We at NECS believe the same thing as Pete Emory. Canon has done a wonderful job at creating printers that will serve the needs of all its users. We congratulate Canon on their impressive, and well deserved, win of eight awards.
If you'd like to switch to
award-winning Canon technology
today, please don't hesitate to 
contact us
.