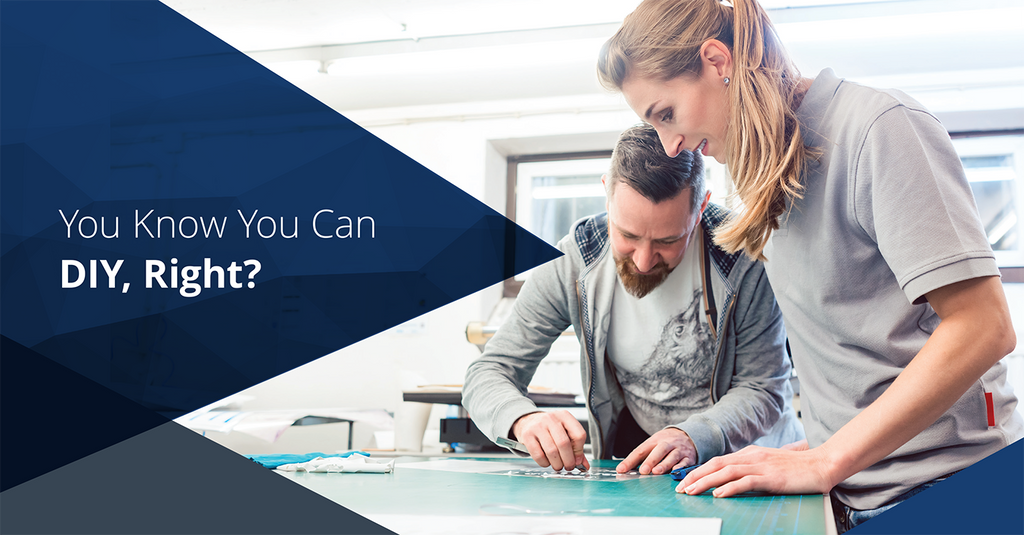 3 Things to Consider Before Outsourcing Print Materials
August 09, 2019 | NECS
We're going to give it to you straight—the problem with outsourcing print materials is simple: you don't have control. Quality and turnaround time are determined by someone outside of your organization. Does this person care? Maybe. Does this person have multiple jobs they're working on? That's almost guaranteed.
When it comes to materials like signage, banners, and posters, what matters? Color accuracy of your logo and branding? Clarity of text and the associated message? Crisp images? 
It's no question that professional-looking prints reflect professional businesses. These materials are often someone's first impression of your company, so it's important you get it right. How else will you stand out from the competition at first glance? Here are the three things you need to consider before outsourcing large print jobs. 
#1 Quality
This one's a bit of a trick because today, you can get professional print shop quality in-house thanks to OEMs like HP and Canon. Pristine color and sharp images are readily available on large format devices such as the HP DesignJet Z6 and the Canon imagePrograf Pro-4000. HP has even gone one step further with its technology by defining color at the pixel level, giving you more detail, richer colors, and smoother transitions than ever before. With the right device, professional quality can be at your fingertips.
#2 Reliability
When it comes to large print jobs, the cost of materials can be high, so reliability matters. You don't want to get halfway through a project, only to find color issues that require you to reprint. In this situation, outsourcing may seem like a good option, but have you considered your timeline? Turnaround time at a print shop can range anywhere from 3 to 10 days. If you were to print the same project yourself, turnaround time would be minutes. A high quality, large format device gives you consistent results AND control over your schedule.
#3 Operating Cost
Let's finally address the elephant in the room (it's actually not as big as you may think!). A large format printer is in fact what the name suggests: large. That being said, you may be surprised at its low operating cost. Most of these devices have high capacity ink tanks reducing running cost and waste. In addition, software like Canon's Print Studio Pro can tell you exactly how much each print job costs based on what you paid for paper and ink. Imagine this insight—you'll likely find out that you've been overpaying for years!
A large-format device may be a great fit for your business. If you're interested, contact an NECS specialist today to learn more.