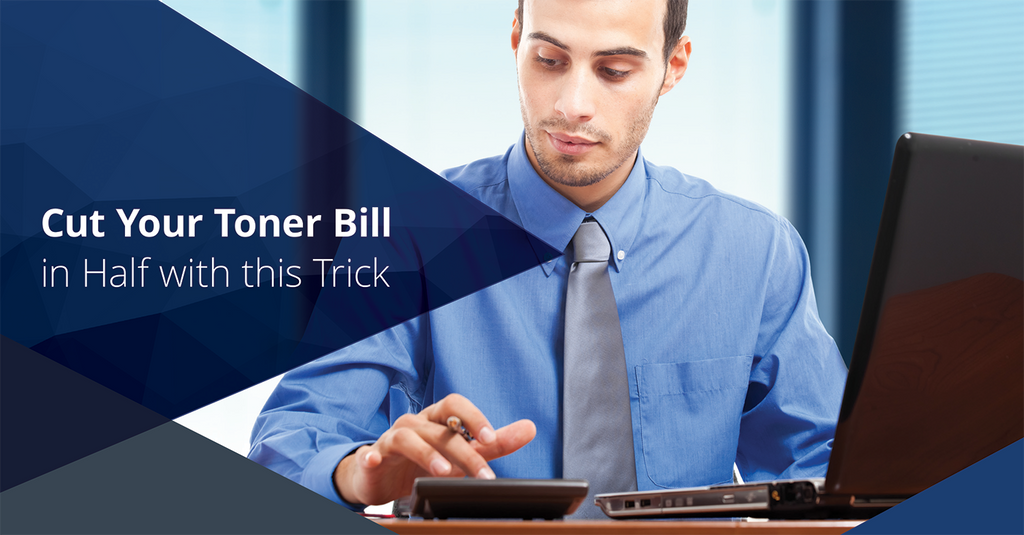 Save Money and Buy HP Compatible or Get Great HP Quality—You No Longer Need to Choose
April 29, 2019 | NECS
Let's face it, OEM cartridges cost a lot more than compatible toners, but they are much higher in quality. A new program from HP that NECS' customers have access to can cut your printing costs drastically in two easy steps.
Step 1: Buy from an HP authorized reseller like NECS
An authorized reseller can guarantee authentic, high performing, HP toner at reman prices. At NECS, we're partnered with HP and have over 50 years of experience in managed print services. Let our partnership be your gain.
Step 2: Continue buying HP toner and commit to it for the next year
If you are already buying HP toner anyway, why not commit to it and save big? The savings are significant. Put your account manager to work and have them detail just how much NECS can lower your annual spend on ink, toner and hardware.
Not convinced yet? Let's revisit the rationale for choosing OEM toner in the first place. Here are the three factors that should be included in your evaluation:
First, you need toner you can rely on. How does reman stack up against HP? When tested, HP LaserJet toner cartridges worked the first time, every time, while 53% of non-HP toner cartridges displayed problems (SpencerLab). In addition, HP Color LaserJet toner cartridges delivered acceptable pages 99% of the time whereas 43% of pages produced by non-HP toner cartridges were of limited or no use (SpencerLab). Print reliability matters to your business. Don't compromise on the functionality and quality of output of your toner.
Second, you need toner that is not only compatible, but is also good for your devices. Once again, HP wins. Almost 1 in 4 experience printer downtime as a result of reman color cartridge problems, and more than a third of HP mono LaserJet users have to get technical support for their non-HP toner cartridge (Photizo Group). Your workflow shouldn't be affected by your toner. Have less technical issues and fewer reprints with an OEM cartridge.     
Third, you need cost efficiency. At first glance, reman prices are attractive, however, they can end up costing you 2x more than original HP LaserJet toner cartridges when you take reliability and reprinting issues into account (SpencerLab). It's also worth noting that 28% of reman toners were dead upon arrival or had an untimely lifespan, further increasing costs (SpencerLab). Don't pay more in the long run for these unnecessary headaches.
You can expect reliable functionality and output that's both good for your devices and cost-efficient with HP toner, and NECS can help you save substantially on this premium product. 
Contact one of our HP authorized managed print specialists today to learn exactly how much you could save.