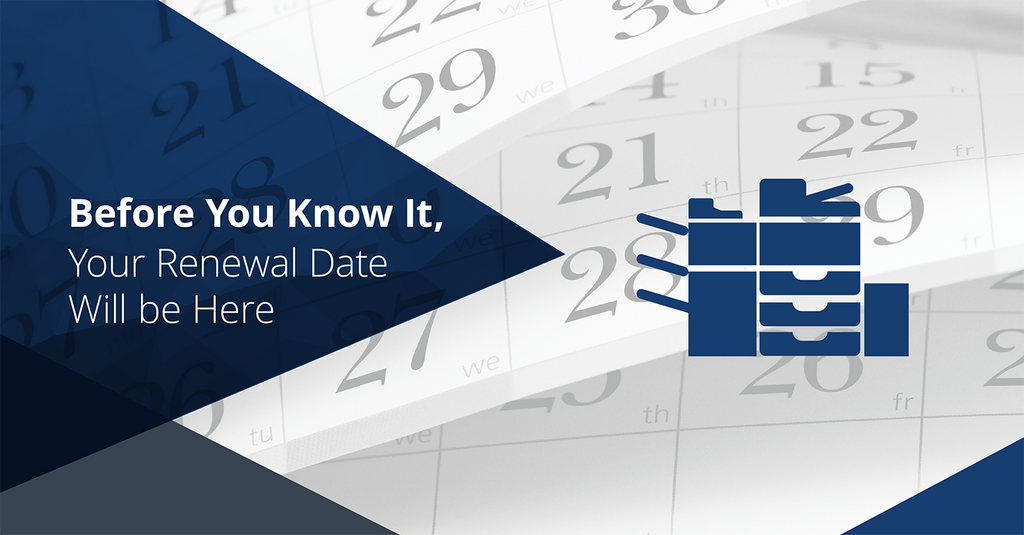 Three Steps to Help You Avoid Wasting $1000s on Old Technology
March 29, 2019 | NECS
Many office equipment leases are setup to automatically renew for one year unless you take specific action. While the default decision to leave the existing copier in place is easy, it could result in additional monthly charges far greater than that of new technology.
Here are three steps you can take to save your company money:
1. Take preemptive action through formal, written request to your current provider. Most copier lease agreements require you to do this, yet many don't remember to do so in sufficient time and are ultimately stuck with their existing, outdated technology for another year as a result. This will actually increase your costs and hinder your efficiency.
2. Know your return responsibilities. The fees and insurance associated with returning your equipment are almost always your burden to bear. Don't get hit by these unexpected costs.  
3. Choose a reputable provider and fully understand the terms of your new agreement. At NECS, we will review your existing contract and help you move forward seamlessly. We have over 50+ years of experience serving our customers, and your satisfaction is our top priority. Let us take this weight off your shoulders. You don't need to worry about the loose ends, we'll take care of them for you.
Don't get sucked into another year as a result of poor service. Your renewal date is approaching, contact an NECS rep today.