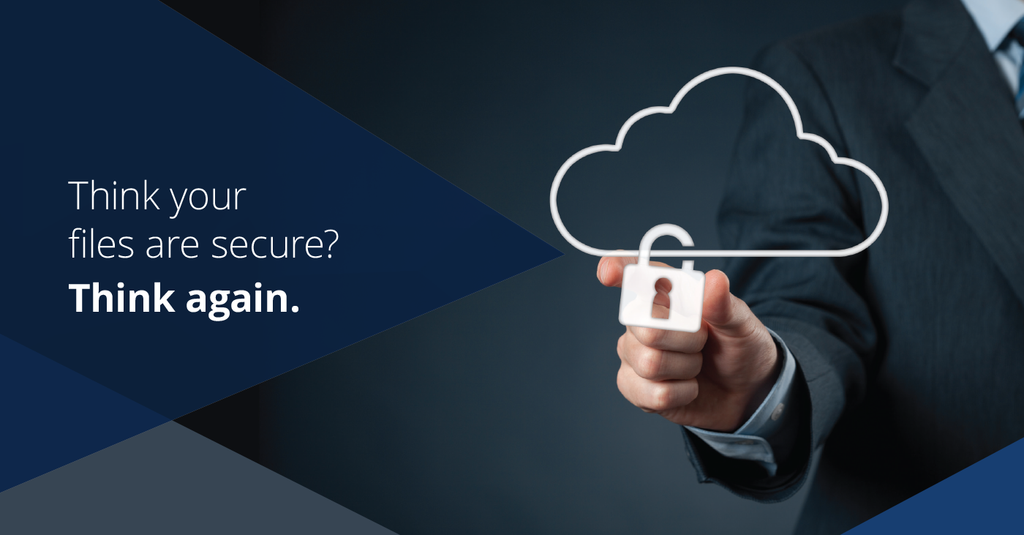 The Average Cost of a Data Breach is $4 million! How at Risk is Your Business?
March 15, 2019 | NECS
Think your files are secure? Think again.
Just last year 500 million Marriott customers' data was stolen. This included personal, credit card and other sensitive information. What's worse? The hackers remained in their system undetected for four years.
Every day, over 6.5 million records are breached - that's 75 files compromised every second!
You need to be proactive in data storage and security before it's too late. What if you could securely access the exact file you're looking for from any location in a matter of seconds? Sounds great, right? NECS has the solution for you: a cloud-based data management system.
A robust cloud Enterprise Content Management (ECM) system will allow you to:
Effortlessly (and quickly!) retrieve your files wherever, whenever.

Transfer with peace of mind, knowing your files are multi-layer secure.

Simplify accessibility with synchronization across all of your devices.

Translate and preserve the integrity of your documents regardless of format (PDF, Doc, etc.).
But how secure can it really be? The answer is simple: very. Don't just take our word for it, "65% of IT leaders were confident that cloud had equal or greater security than internal IT systems" (2016 Cloud Security Alliance).
Want more? An ECM will also streamline your workflows and lower your initial and ongoing costs. There is little-to-no IT involvement for setup and no additional hardware to purchase. With powerful management capabilities and seamless integration with your existing applications, cloud-based content management is actually a more efficient and lower cost solution.
Let's look at the numbers. For one lost or stolen record, the average cost is anywhere from $154 to $158, and for a data breach, the average cost is $4 million (Ponemon Institute Research Report). So what does it cost to protect yourself from these real and expensive threats? You'd be surprised – a cloud-based content management system is as little as $40/gb/month for unlimited users.
Don't put this off. Contact an NECS rep today to regain control of your files.