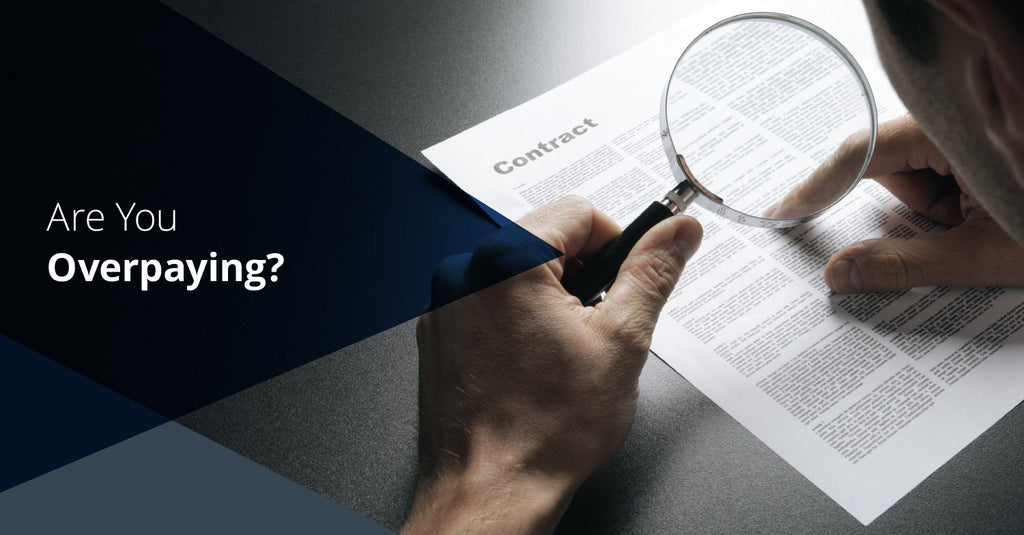 Why You Should Never Let Your Copier Lease Auto-Renew
July 28, 2021 | NECS
With all the commotion surrounding COVID-19, many organizations have unknowingly allowed their copier leases to renew automatically. We're here to warn you of the unknown dangers (and yes, costs) of allowing this to happen. 
First, you need to ask yourself (and your team) the following questions:
Is your current lease a good fit for your team? 

Is your monthly cost manageable or does it seem high? Has it stayed the same?!

Do you know your renewal date? Are you past the date or getting close? 
Too many organizations sign a 5-year lease and end up still paying for the same, costly lease that is associated with their outdated equipment for 7+ years. For obvious reasons, this is not an ideal way to run your business. 
Your Team Needs Quality Equipment That Is Secure.
Chances are your team requires a refresh of equipment right now—especially if your current devices were not built with security in mind. With cybercrime at an all-time high, now is not the time to take a chance on equipment that is not secure. 
Newer devices are also more efficient and will allow your team to be more productive. Less downtime is a win for everyone.


Here's what you need to find out!
What is the Length of Your Term? 
Check your contract—this is something you should be aware of. Some leasing providers are not transparent. For example, your sales order and lease agreement may have different term lengths! 
Are You Overpaying?

We never enjoy hearing about these situations, but unfortunately, we've heard about this more times than we'd like. Sometimes, the payment value will change over time—even if there's been a price that was agreed upon for the entire term. This could be costing your company significantly! That being said, we advise you to check in on this as soon as possible. 


Are You Happy With Your Current Provider? 
If you aren't happy with how things are going and feel that your equipment provider is not being fully transparent with you, we recommend looking into your lease before it auto-renews. It may be the perfect time to get out and seek a better option. 
It's important that you feel confident that your lease agreement is working for you and that all information has been laid out on the table.

Bottom line: don't allow an auto-renewal to occur (and it may be happening sooner than you think). Weigh your options and be involved. If it's costing your company money, it needs to be working for you and your team. 
We've been helping unhappy people get out of their lease agreements for years. If you need help, reach out today. We want to help you understand your options and are happy to offer you a free assessment of your current lease agreement.

(P.S. if you're curious and/or ready, here are three reasons to lease your next copier from NECS).