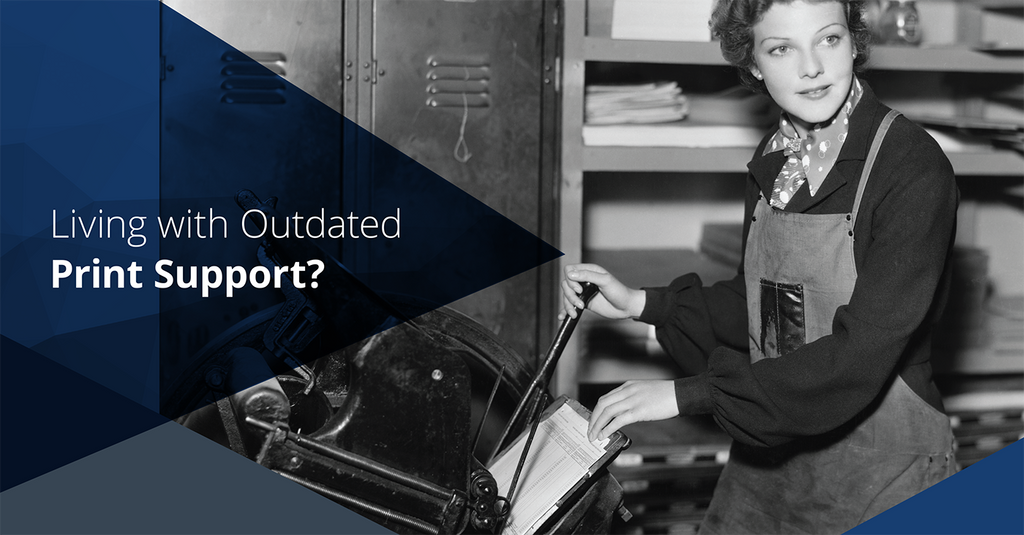 Your Technology is Advanced, Shouldn't Your Print Support Model Match?
July 15, 2019 | NECS
You know there's something wrong when your print support model hasn't changed since the millennium. Your devices are up-to-date, but you're still servicing them the old-fashioned way. You call on your internal IT team, taking time away from more valuable projects, or, you outsource to a service provider for an additional cost per visit. Neither option is ideal, and here's why.
Your IT Department is Too Valuable
Just because your IT department is capable of fixing minor print related issues, doesn't mean they should. For most companies, IT is there to help the business operate in the digital world, so it's fair to say that they are involved in almost every priority project. A paper jam on the third floor isn't exactly mission critical… but it is important to day-to-day operations. Don't ask your IT department to handle this (they may not even be able to). Some technical issues require additional parts and training, which is when you might consider outsourcing—but be wary.   
Outsourcing can be Inefficient and Expensive
When you outsource print support, two things can happen: downtime and increased costs. Waiting on your service provider feels endless when your employees are not able to complete necessary tasks. Projects get backed up, and frustration builds. Not to mention every service call is at an additional cost, and these bills add up. The good news? There's a better way.   
Iron Eagle Support (IES) is a robust, expert designed, all-inclusive print support service that will free your IT department and save you time and money. With IES, your technical issues will be resolved remotely (when possible), completely eliminating any disruption to your office. Our factory trained technicians will ensure all your devices are maintained and secure.
Here's what's included:
Print driver installation, configuration and training

Scan to email and scan to folder support

Account code and/or job accounting
Phone and remote desktop support
Print to mailbox and secure print
Equipment reconfiguration after network change or relocation
Address book configuration and training
Desktop faxing
Training and support for your IT staff on configuring features such as network scanning, desktop faxing, and systems utilities
Even the most sophisticated devices will have technical issues, let us assume responsibility with Iron Eagle Support. Contact an NECS specialist today for total peace of mind, convenience, and print reliability.